Key Specifications
Automatic
Shower & Toilet
Guaranteed under 2.5y old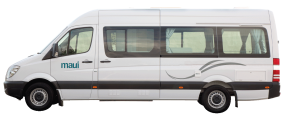 Sleeps 2 adults and 1 child
The maui Ultima Plus is ideal for 2 adults and 1 child! This innovative, certified self contained vehicle comes with toilet, shower and kitchen facilities, with plenty of space for the family of 3! With automatic transmission, this vehicle is a perfect for an easy family getaway.
Why not add the maui elite to your hire to ensure your vehicle is a new, under 1 year of age motorhome! maui Elite is subject to availability.

You must be 21 years of age or older to drive this vehicle.